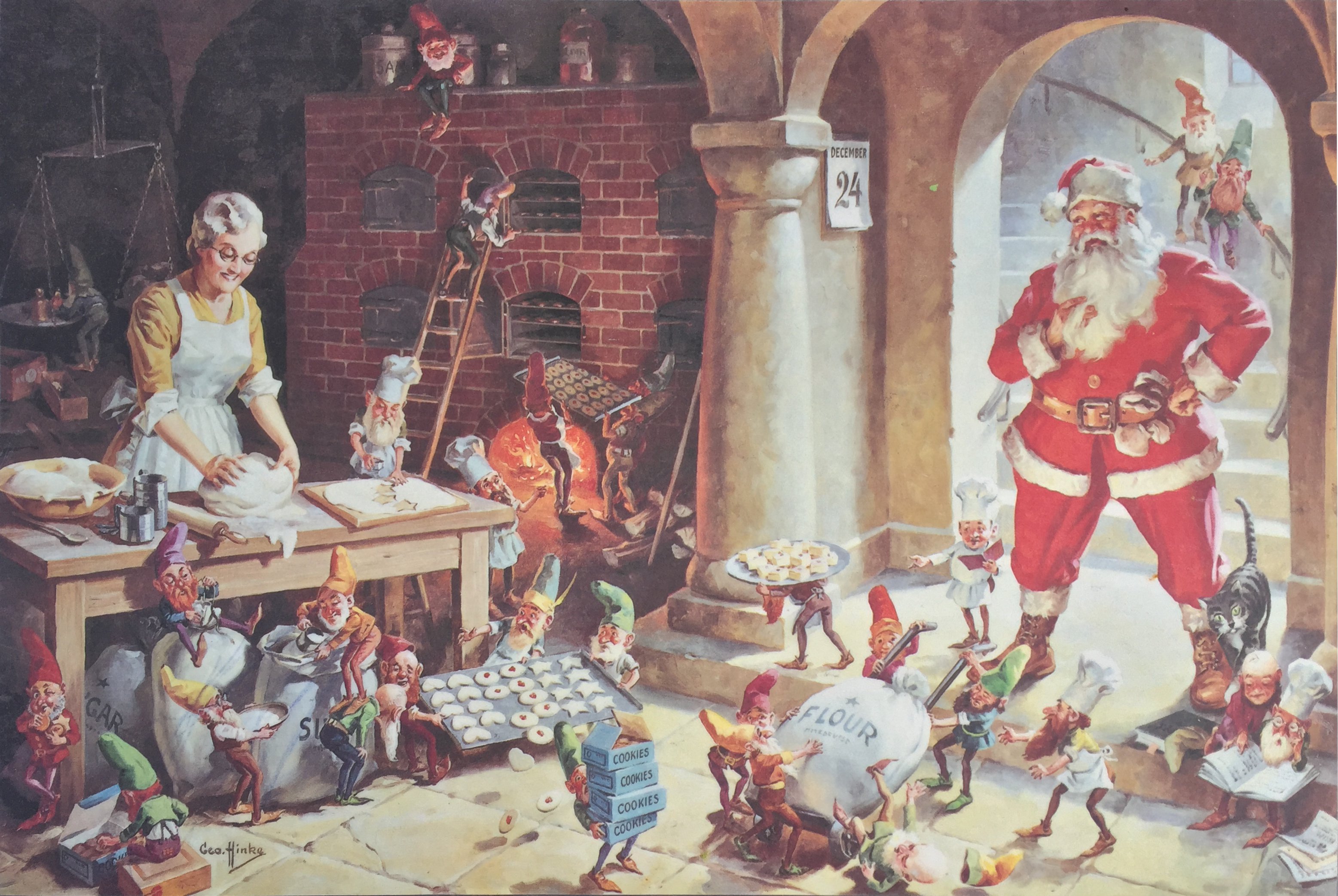 Every December for as long as I can remember, we'd eagerly retrieve our Christmas decorations from their long-boxed-up slumber. Probably the most prized of which were our Santa Claus dinner placemats, which depicted various scenes of St. Nick, Mrs. Claus, elves and reindeer all prepping for their Yuletide escapades. A little internet sleuthing revealed that these scenes were actually illustrations commissioned for a children's book by the name of "Jolly Old Santa Claus," painted by German/American artist George Hinke.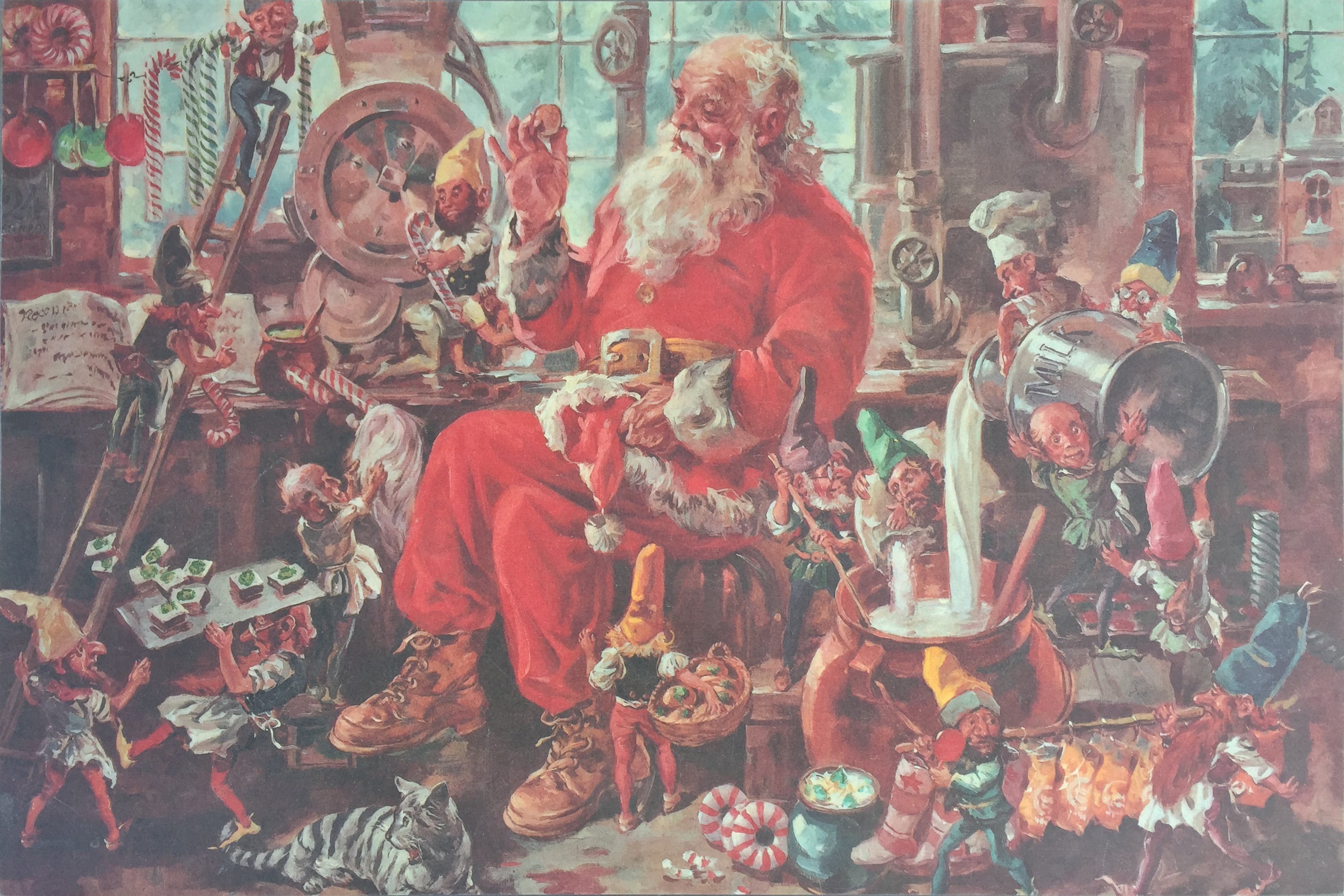 From the Museum of Wisconsin Art Website:
George Hinke was born in Berlin, Germany, in 1883 and schooled in a classic style of painting. Mr. Hinke came to Milwaukee, Wisconsin, in 1923, where he worked at a printing shop until he opened his own studio. From 1944 until Mr. Hinke's death in 1953, Ideals commissioned him to create many works of art. In addition to Santa Claus, Mr. Hinke's subjects included American small-town life, American flags, and religious scenes – all in his classic, nostalgic style. The paintings in the 1961 Ideals Magazine Collector's Edition of Jolly Old Santa Claus are rendered in oil on stretched canvas. The influence of Mr. Hinke's German background is evident in the Santa Claus series: from Santa's castle, which resembles the castles of Bavarian King Ludwig, to the Black Forest clock on the wall of Santa's workshop to the elves themselves, who are reminiscent of those characters in stone that decorate many German gardens.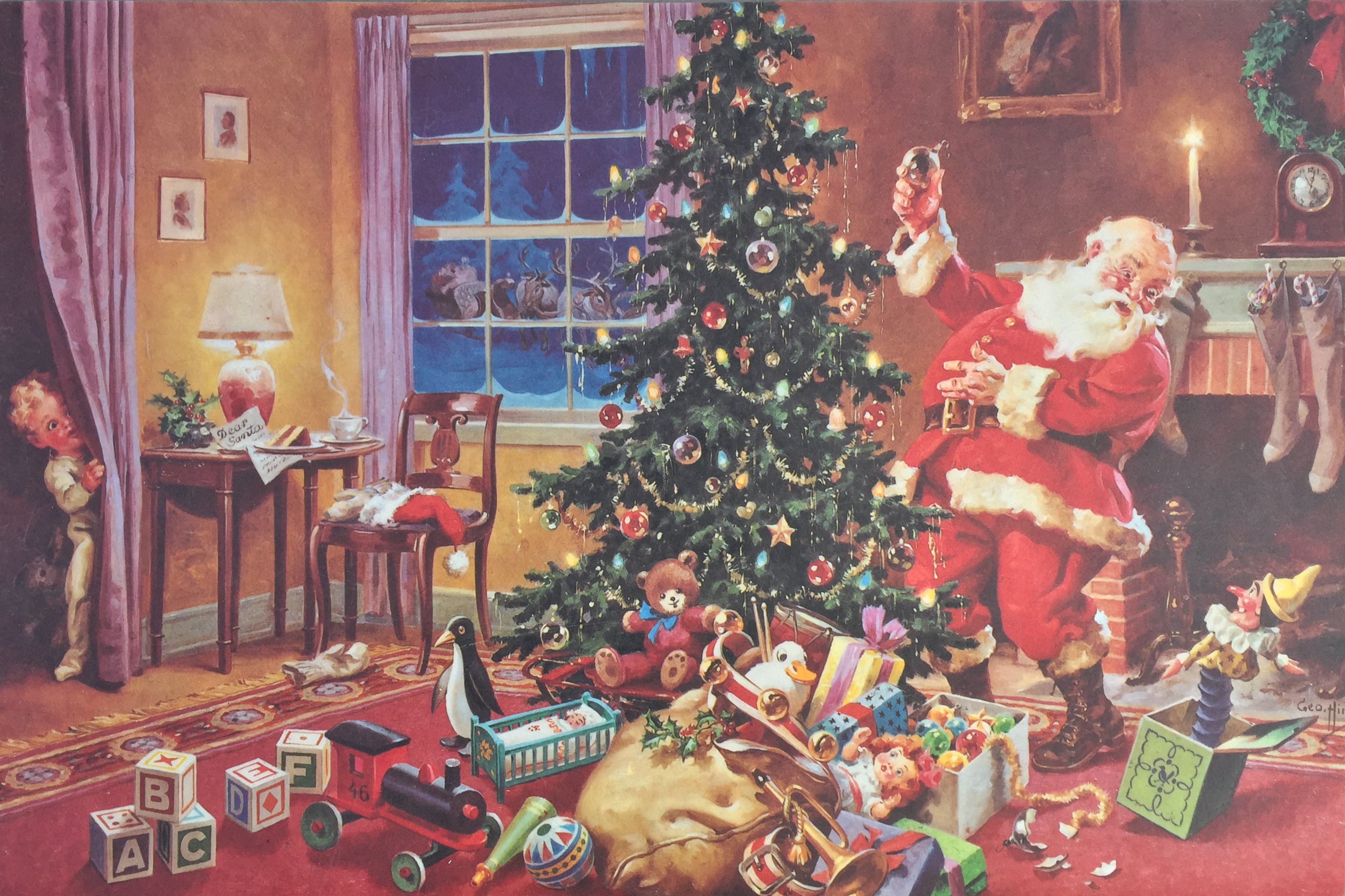 For me, these placemats provided the archetypal representation of what Santa Claus looked like — er, I mean — looks like, and all the little details were so fun and interesting to us as children. We still use them at mom and dad's every year, and though the book can still be found easily enough through retailers like Amazon and Thriftbooks, actual full prints of the scenes are difficult to find. Thus I wanted to share them here for everyone to enjoy.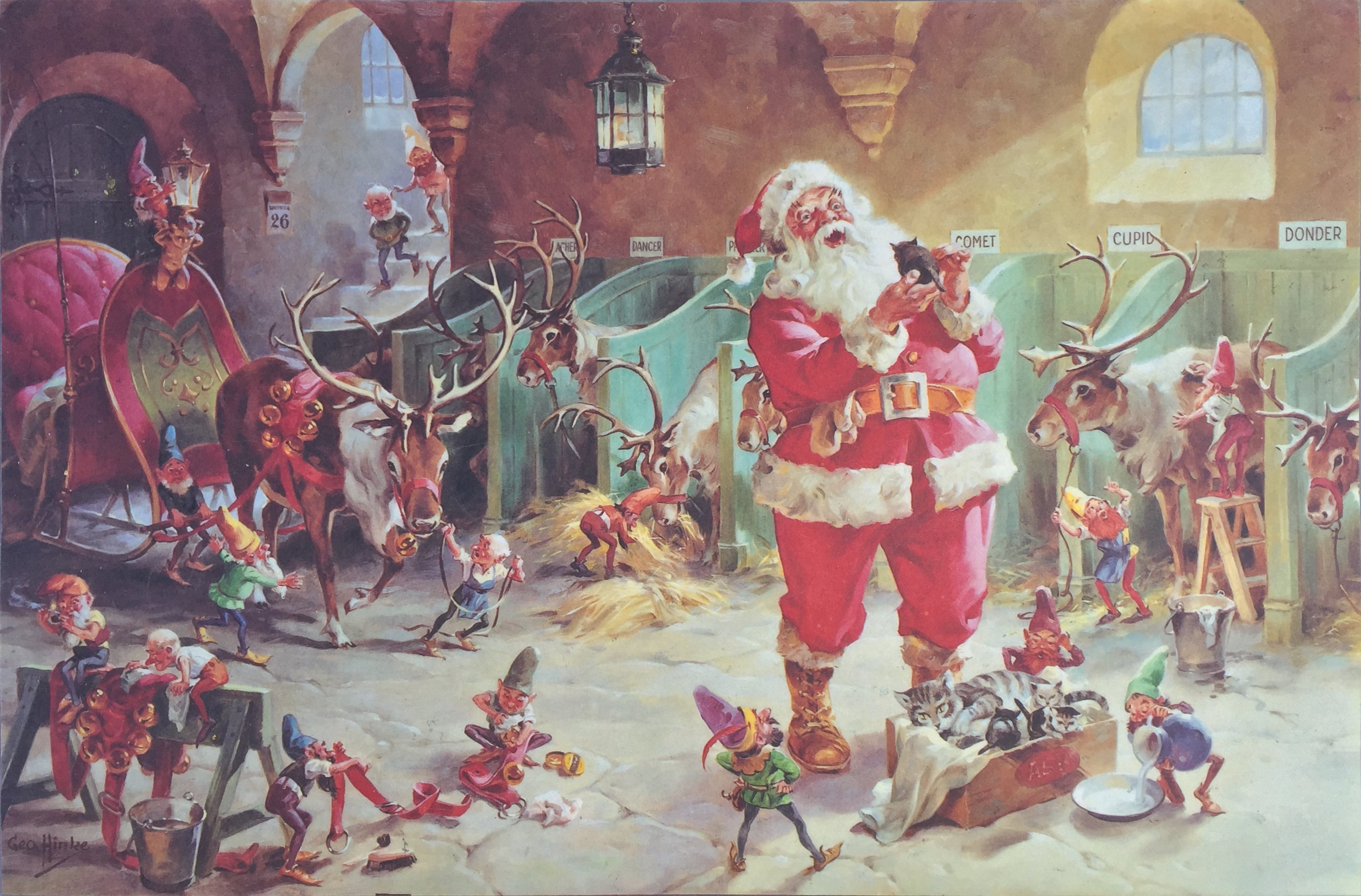 I've uploaded them here as HD photos taken with my iPhone 6 and cropped in GIMP. At some point perhaps I will use my limited photo-editing skills to restore some of the color and hide some of the placemat defects. But for now: Merry Christmas to all, and to all a good night!
UPDATE: Just a quick note that I had these photos (without any further editing) made into place mats via Snapfish. The process was super simple and the results were fantastic. I highly recommend it! Just be sure to use the Honey app or some other promo code provider to avoid paying the steep full price. I had 8 made for $65.